Well folks, the 2010 PKA show has come and gone. Had a good time at the show, enjoyed meeting everyone who stopped by my table, talked with a lot of good friends at the show, and "almost" won "Best Damascus of Show."
 If scheduling allows, I'll probably be back next year as well, so mark your calendars ahead of time, the show is always the 3rd weekend of August.
 Here are a few pictures from the show for those who couldn't make it:
Didn't get many pictures of the show, was generally too busy behind the table to get the camera out and get pictures taken.
My table:
 Here I am holding my really nice Mosaic Fighter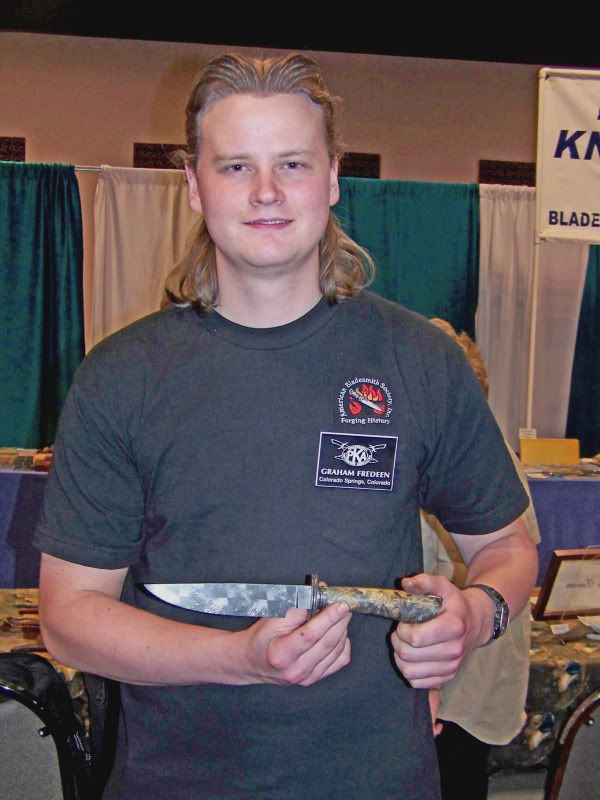 My friend ABS Mastersmith Bruce Bump and I:
 Me at my table:
 My good friend Dana Hackney, holding his nice West Texas Wind gent's bowie: